Western North Carolina is a uniquely privileged area for hardwoods. We work with neighbors, arborists and a variety of sawyers and kilns in the greater Asheville area to salvage lumber from trees that are either storm-damaged or must come down. It is a unique pleasure to know something of the true origin of so many of our furniture pieces, and to help share the beauty of this resource with others.
Responsible urban wood salvage involves safe felling done by certified arborists, hauling to a mill or milling in place, careful and patient air-drying, and then kiln-drying to remove insect larvae before the lumber can be milled flat again and fashioned into furniture. Each stage of this process involves planning, expertise and cost, and not every tree is worth all that investment, but we're always happy to look!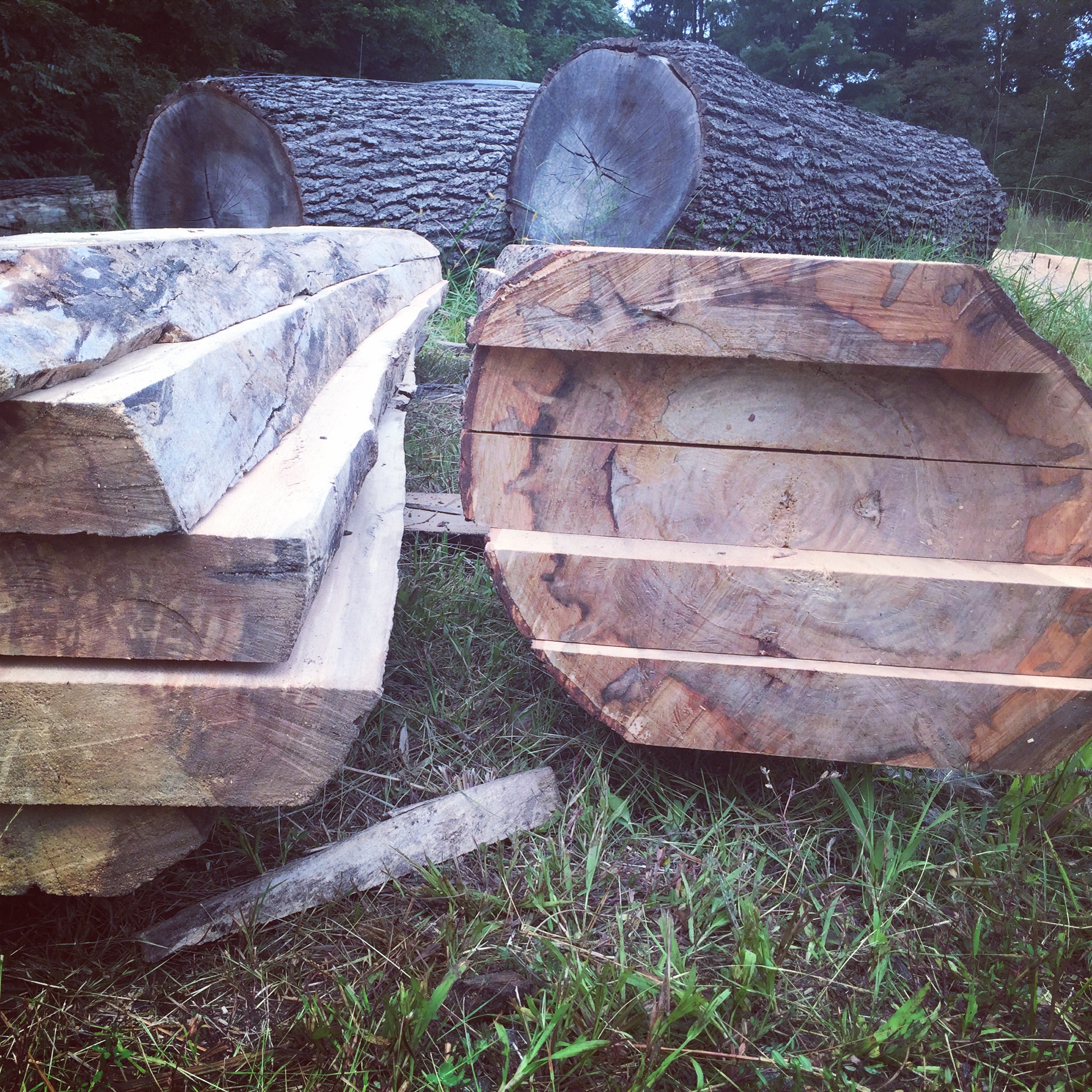 West Asheville Rainbow (Mineral-Stained) Tulipwood
These colorful slabs are 16 feet long and 29-44″ wide, and will make exceptional tables.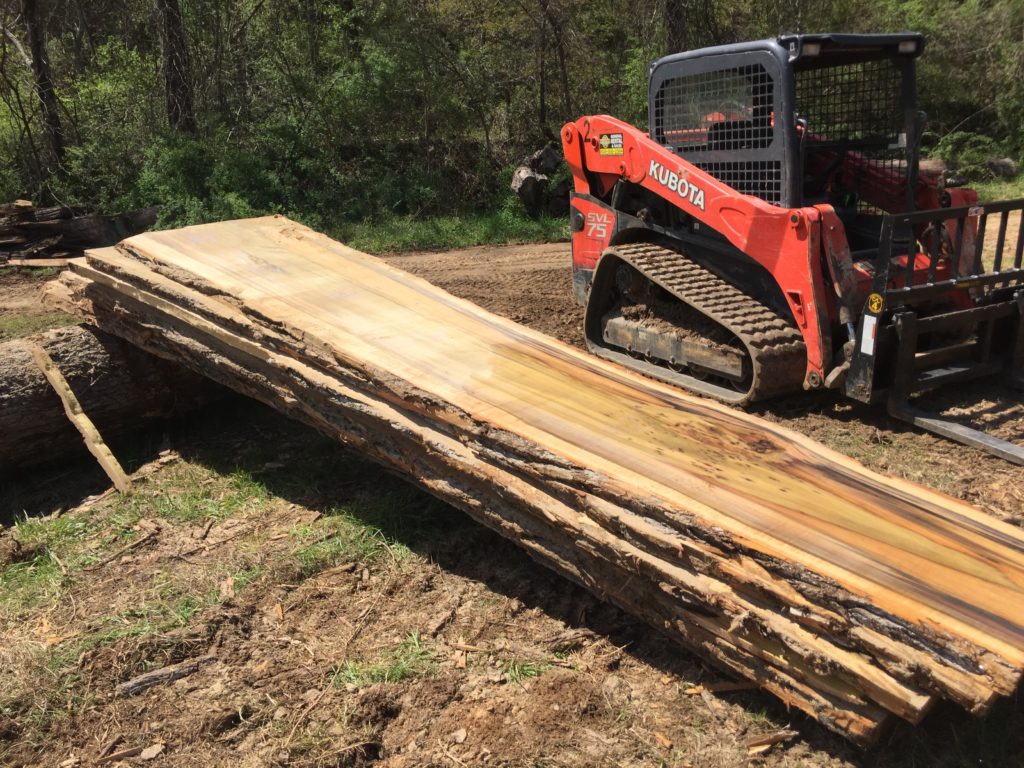 North Asheville White Oak
This white oak log took three hours to maneuver out of a backyard up a steep slope, without disturbing a neighbor's buried septic tank. Most of it was dimensionally quartersawn.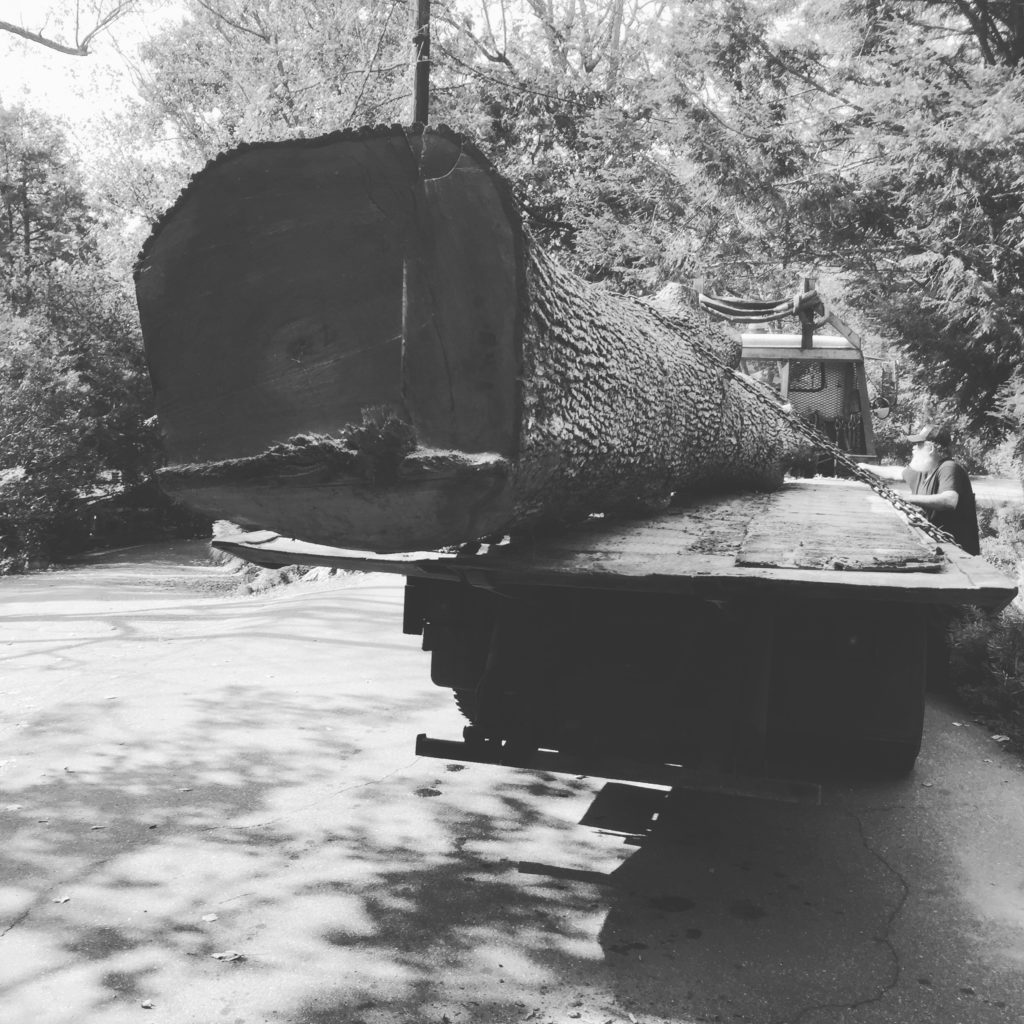 Burl Maple Book-Matches
This ambrosia maple was topped to the point where it had zero canopy, just a 6′ diameter standing trunk. We have to split the butt log in thirds just to fit on the bandsaw mill.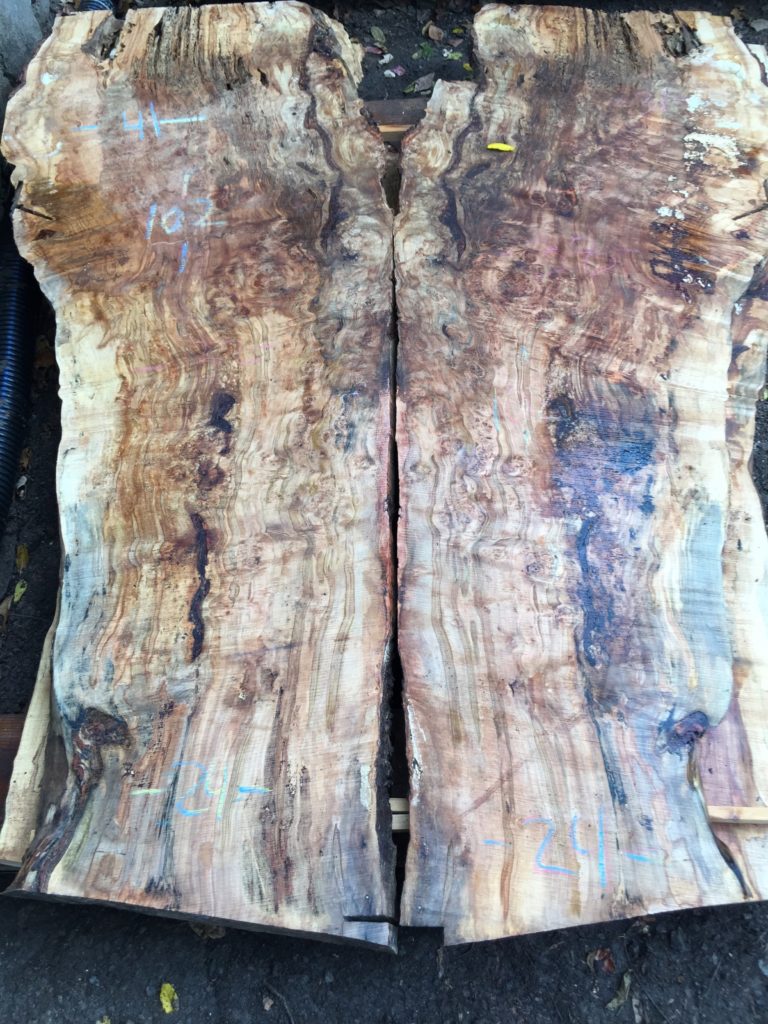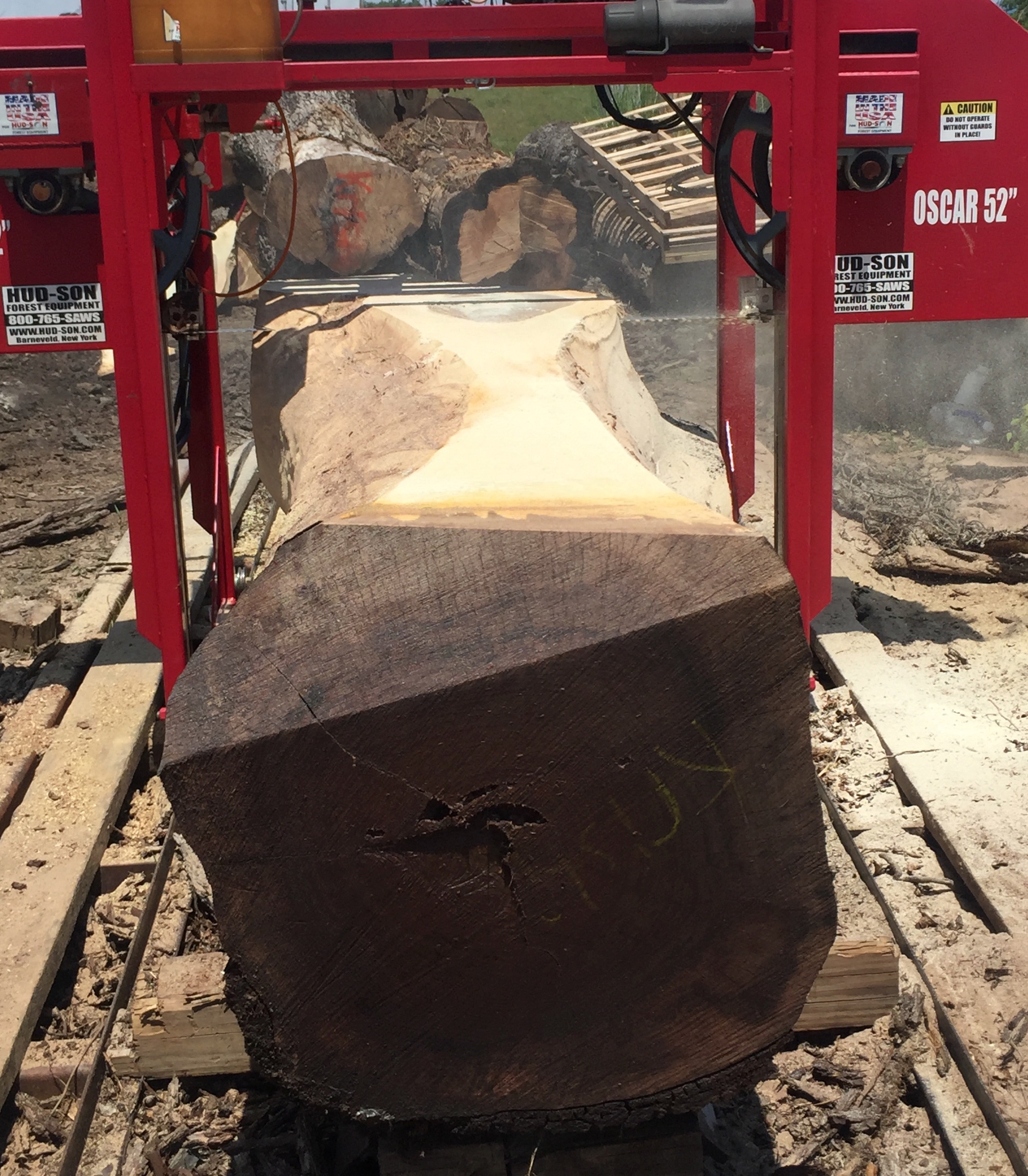 Old Walnut
We routinely mill slabs 52″ or even 60″ in width. Walnut is always in high demand, but we love all species.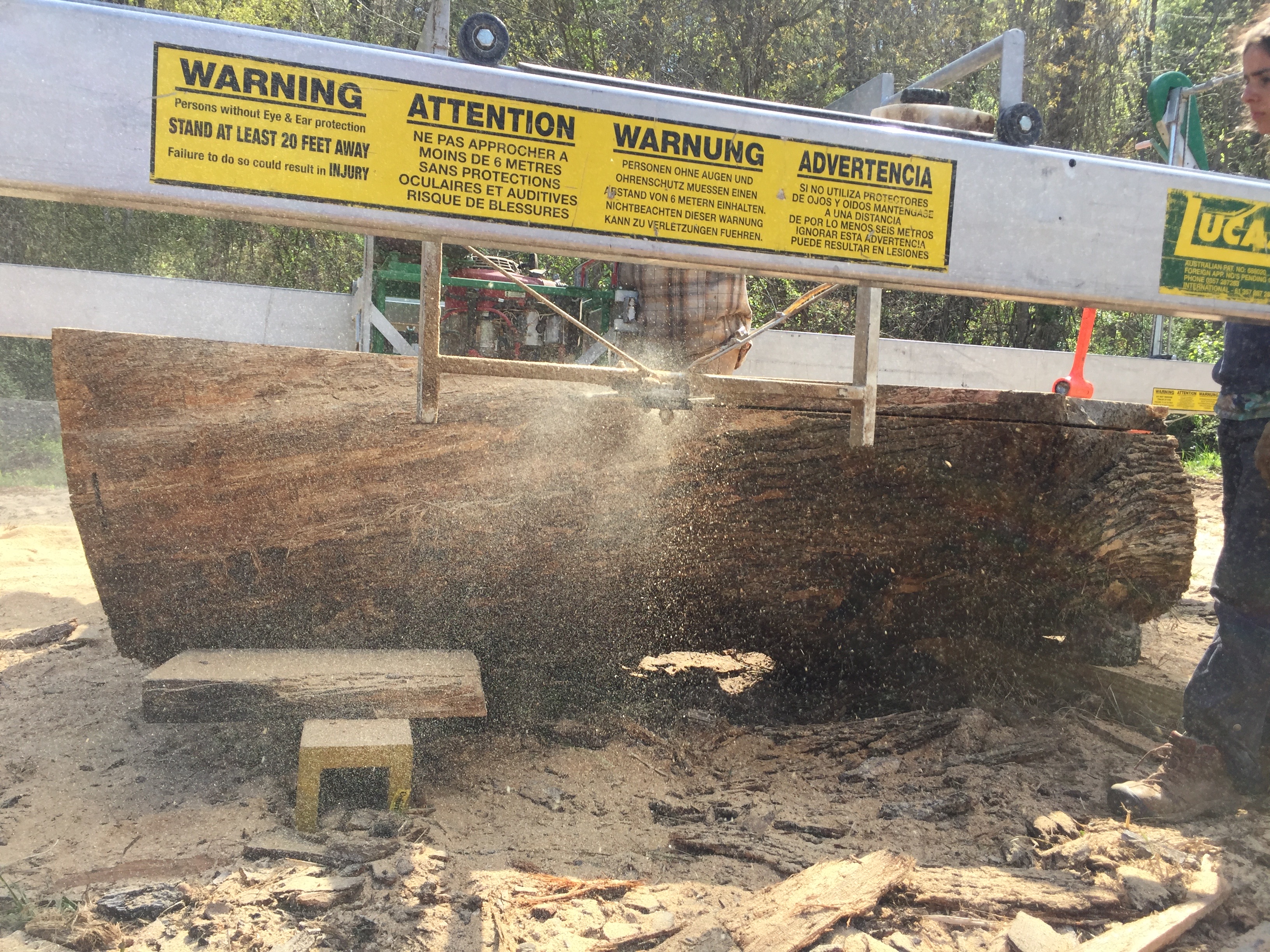 Big Oak
We have a large inventory of live edge giant oak coffee table and dining table slabs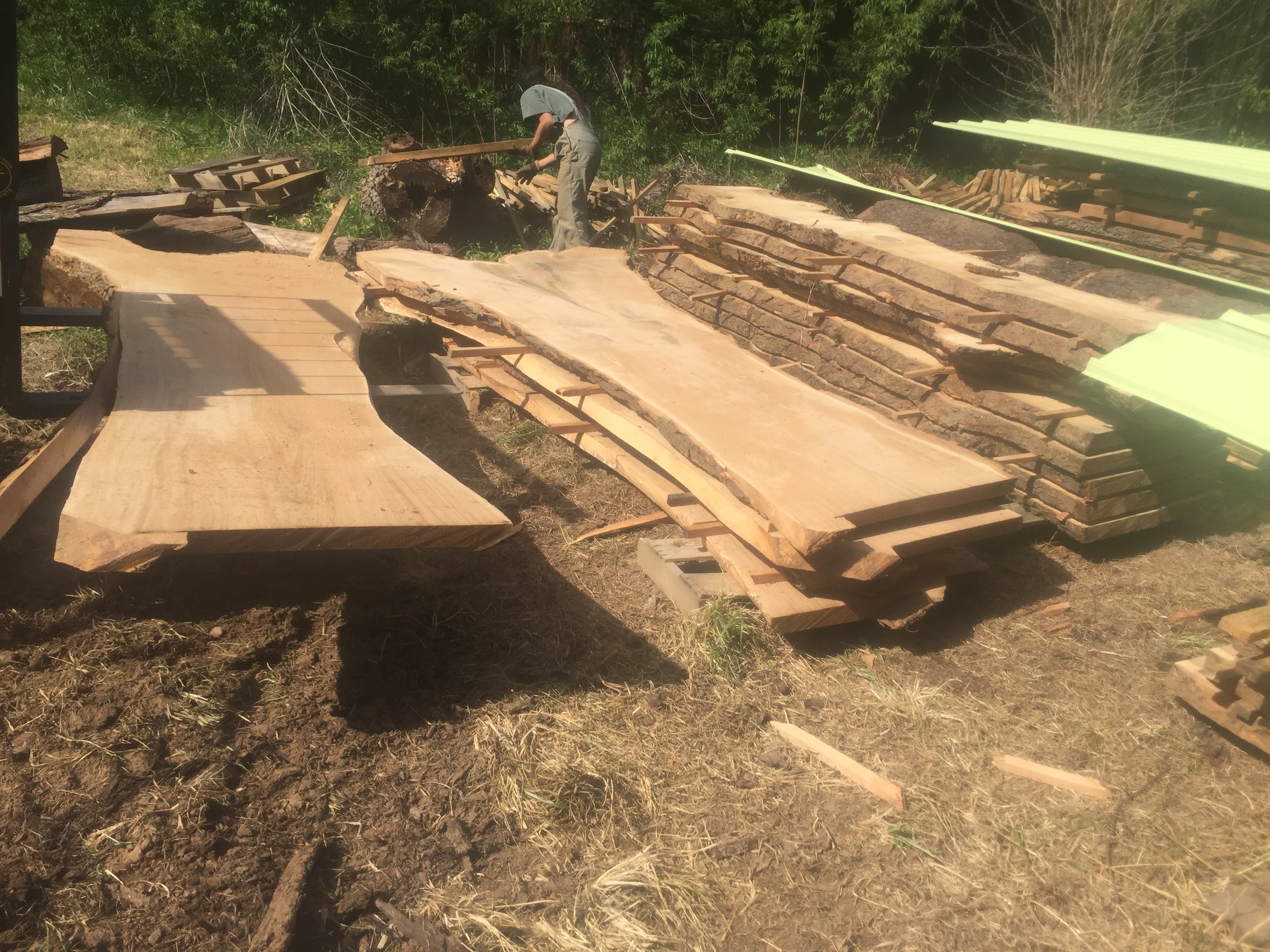 Rare Wide Chinese Chestnut
With a wonderful warm brown color, this Chestnut log was also highly figured.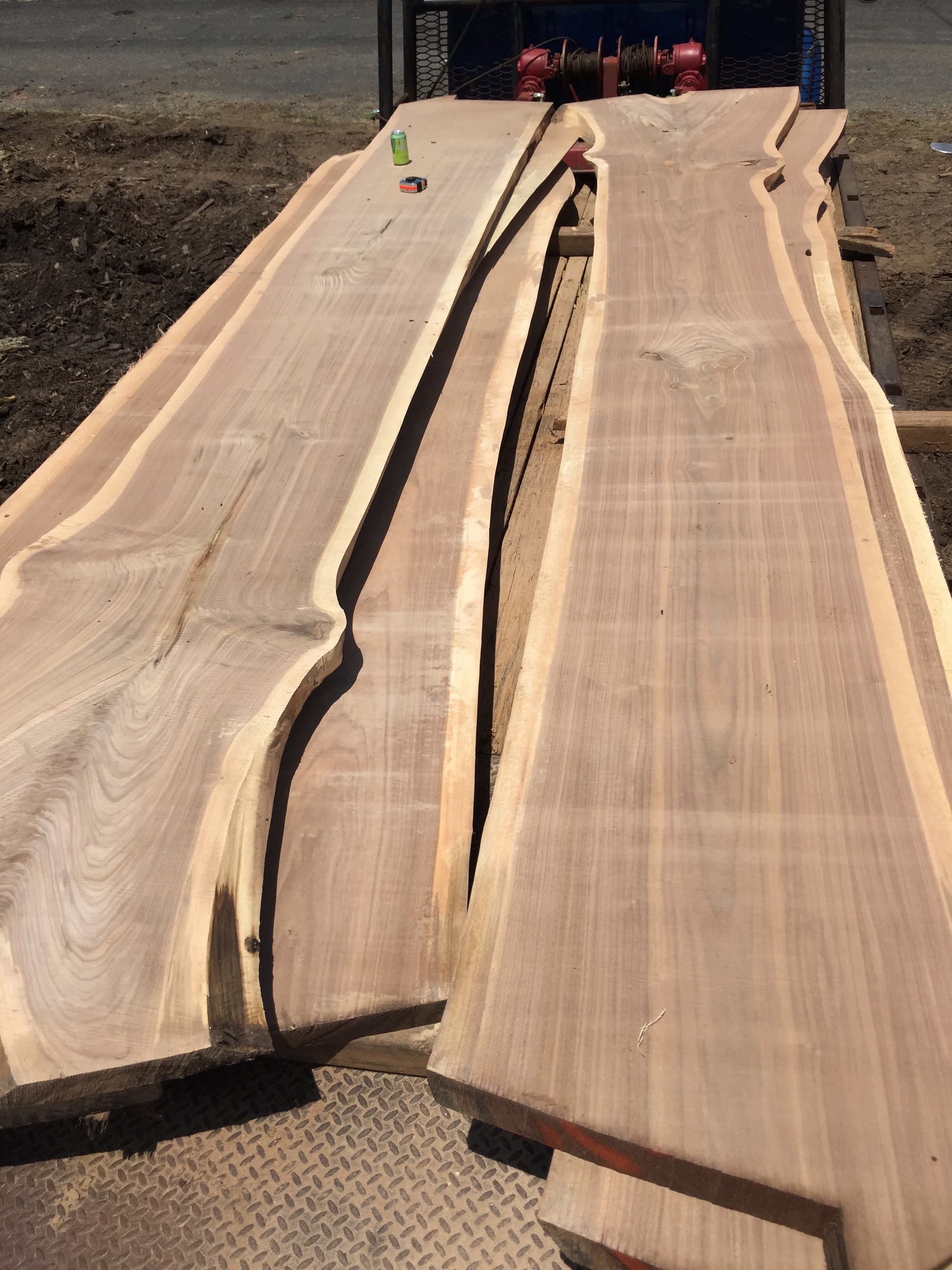 Conference Table Wide Walnut
This locally-salvaged log was 30″ wide and 16′ long, all premium quality grain. It's dry now!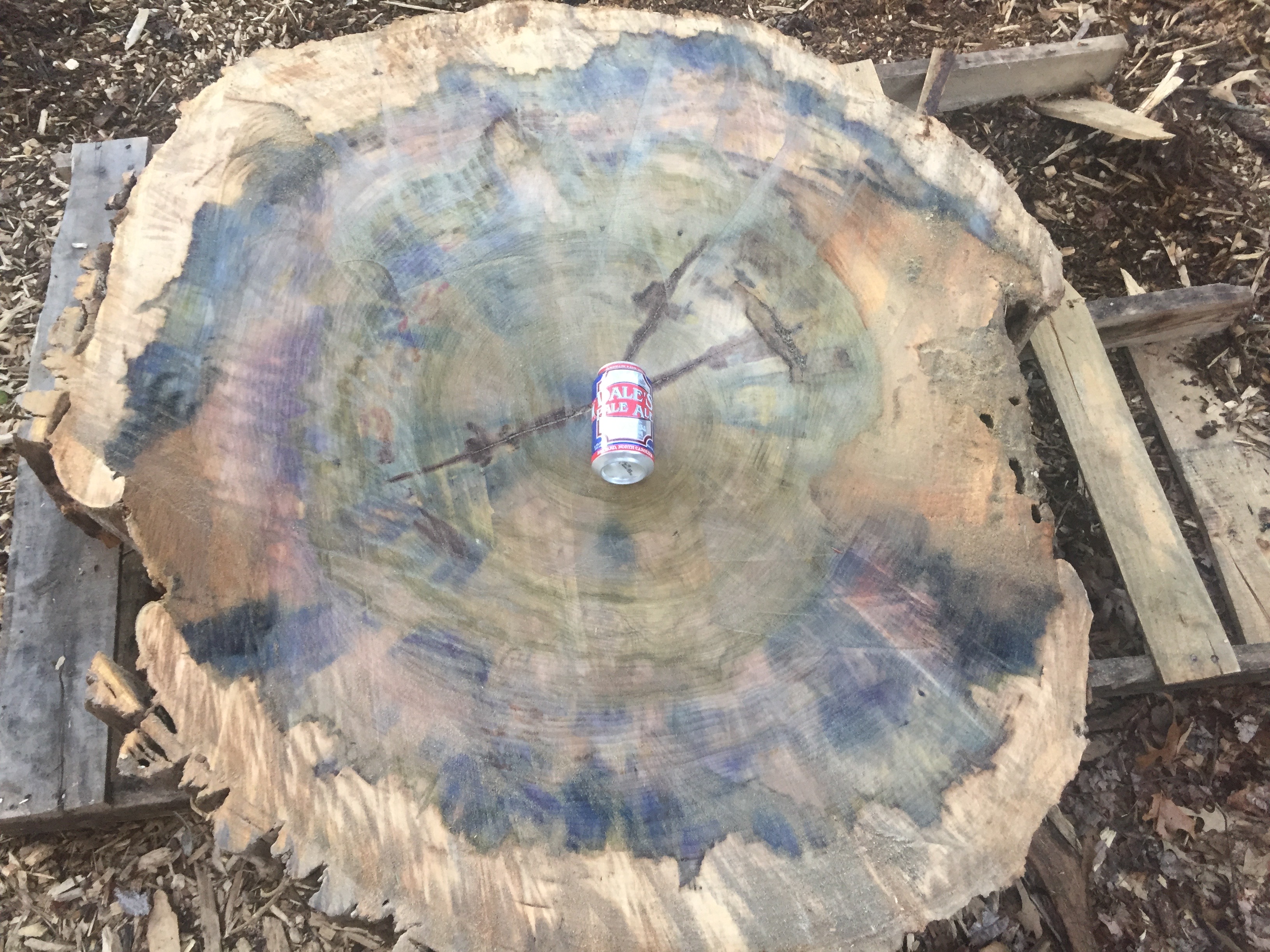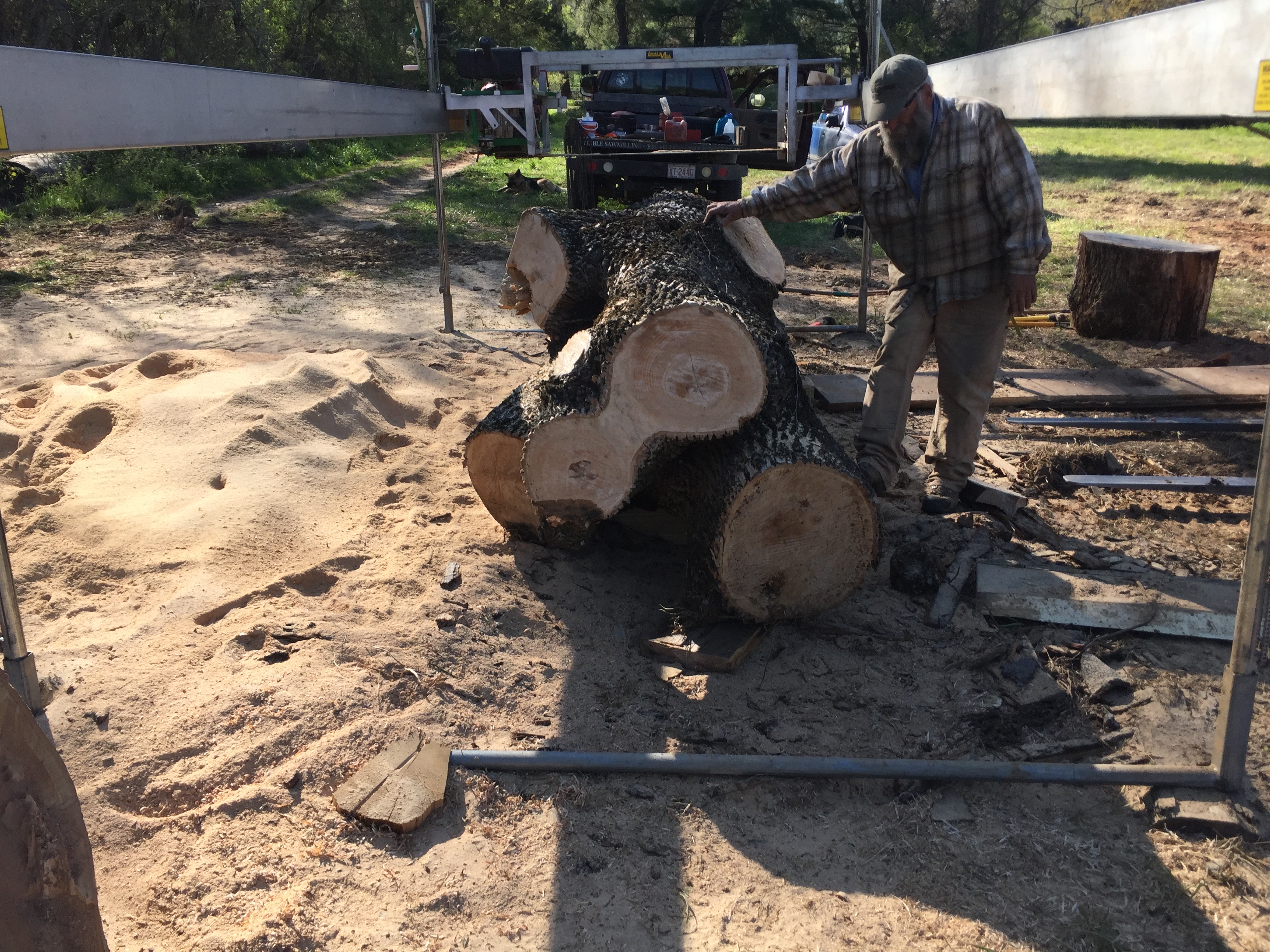 Ash trees are threatened
We milled several very large ash trees in 2018 and 2019.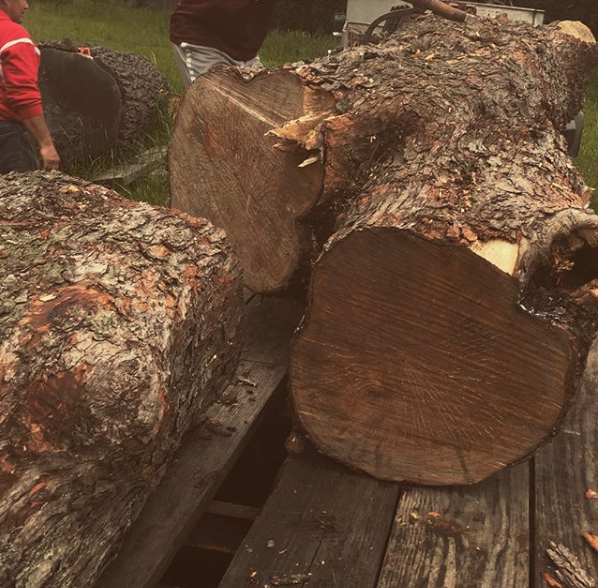 Teamwork makes the dream work.
Lots of mature maple in Asheville.
For logs that are especially large and potentially valuable, such as walnut over 26″ diameter, sometimes we can offer property owners modest payment or a single surfaced, dry slab in return; or (even better) a more generous discount on a custom piece of furniture built from their own tree, in return.
Right now we have a large inventory of locally-salvaged table-width giant slabs for sale (more than I can ever build with in my lifetime). Many of them are listed on the slab inventory page. 
Custom woodwork begins with your imagination and our experience. What would you like us to build?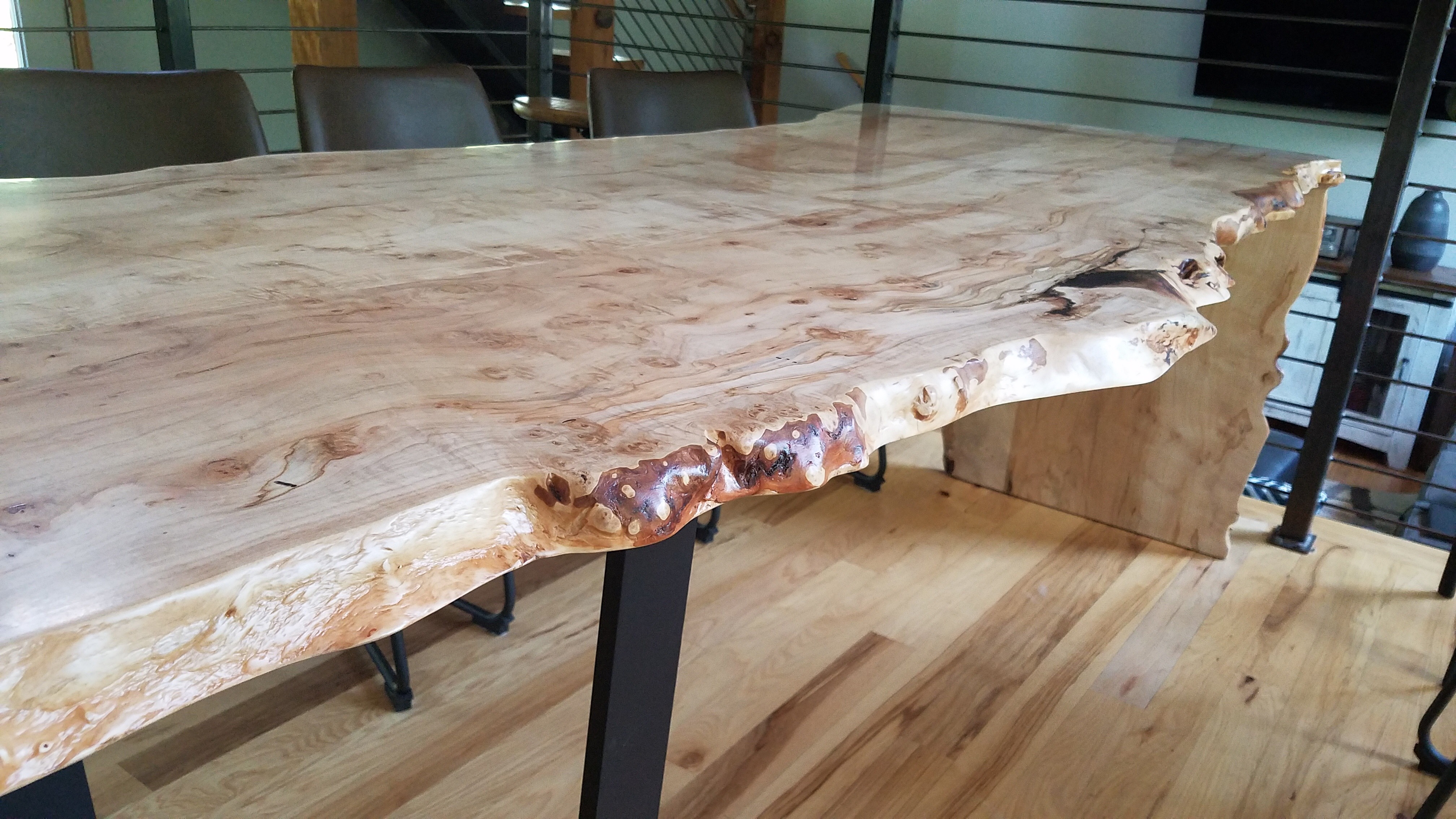 Green River Woods, Inc.
Matt Christie
24 Ormond Ave
Asheville, NC 28806