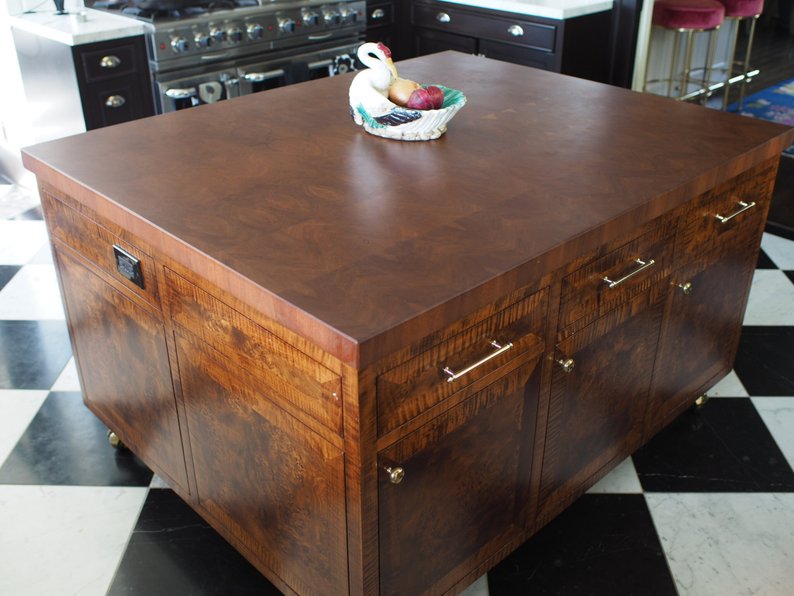 "Our custom butcher block island top crafted by Matt and Green River Woods is a living work of art. For five years it's graced our kitchen island and with every cut and indentation it becomes more beautiful. It is a great conversation piece for our guests, especially when I'm breaking down large cuts of meat on it. I know it will outlast us and I'm envious of the next generation that gets to enjoy it."
-G. Arend and C. Hendricks, Los Angeles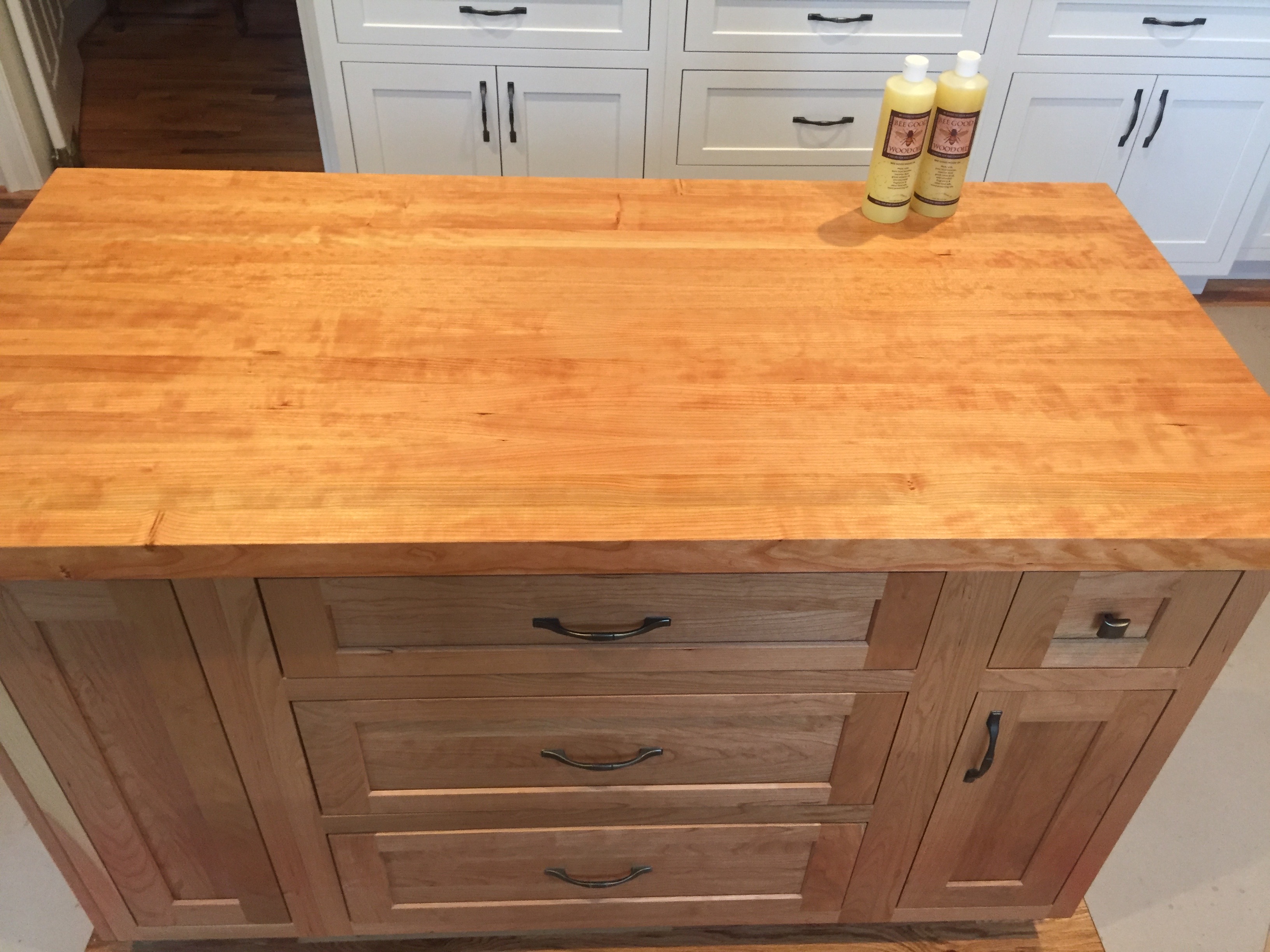 "With our kitchen remodel, we wanted the new island to be the focal point and it became that thanks to the cherry butcher block counter top Matt Christie created.  I first became aware of Matt's work at craft show I attended years ago and then through exploration of his website. I quickly decided that when we did our remodel, I wanted to work with no one else. From our first contact with Matt the experience has been exceptional.  Matt carefully explored with us all the options available and gave us great advise on wood selection, dimensions, options and finishes. When the counter top arrived and was installed by Matt we were thrilled. What impressed me most during the installation was the obvious passion and pride he has for every piece he creates. The care and artistry in his work is evident – from the book-matched pieces to the attractive burls on the outer edges. We are not the only ones impressed with Matt's work.  As various trades came through the project in the final stages, they all took the time to stop and admire Matt's work and compliment us on our selection. Of all the choices and decisions we had to make during this project, the one to ask Matt to work with us was one of the best we ever made. Every time I walk into the new kitchen I stop and admire Matt's work. It's a great feeling."
– J. Ellis, Asheville, NC
"I cannot say enough great things about Matt and the work he does at Green River Woods. My husband and I have always wanted a live edge dining table and when we bought our house, we decided it was time. We wanted someone local to Asheville and wanted local wood and local products used for our table. Finding Matt was the best thing that could have happened – he is a true local artisan.
From the start, he was great to work with. We had the opportunity to view a variety of different slabs in person and picked out two slabs from his stock that fit our vision. From there, he helped us figure out how best to align the slabs to create the bookmatch waterfall table we were looking for. He was very responsive and great to work with throughout the process. We relied a lot on his opinion as far as the best way to put the slabs together, how to fill any gaps, what type of base to use, etc. But he made sure to touch base each step of the way to make sure his vision aligned with ours. Matt really has an eye for wood and knows exactly how to bring out the best qualities in each piece of wood that he uses.
The delivery and the setup of the table went great. He made sure everything looked exactly how it should and was to our liking, even taking the time to discuss proper care of the wood. Our table is our new favorite piece of furniture and is a true work of art.
Matt, thank you for all of the time and care you put into our dining table/art piece. We love that it is the center of attention when you walk into our home and we could not be happier with the quality or the experience working with you!"
-S. Bonkowski, Asheville, NC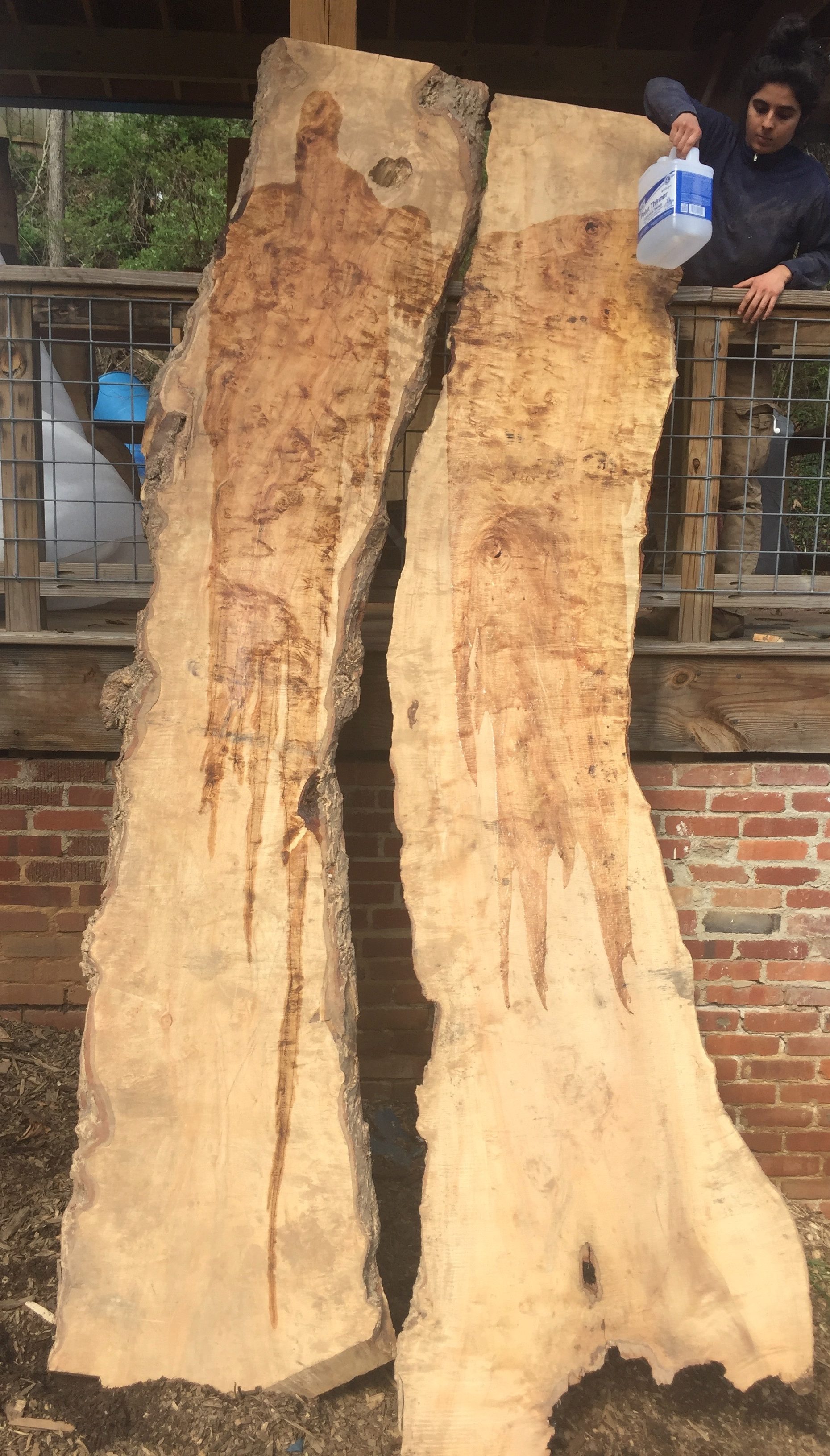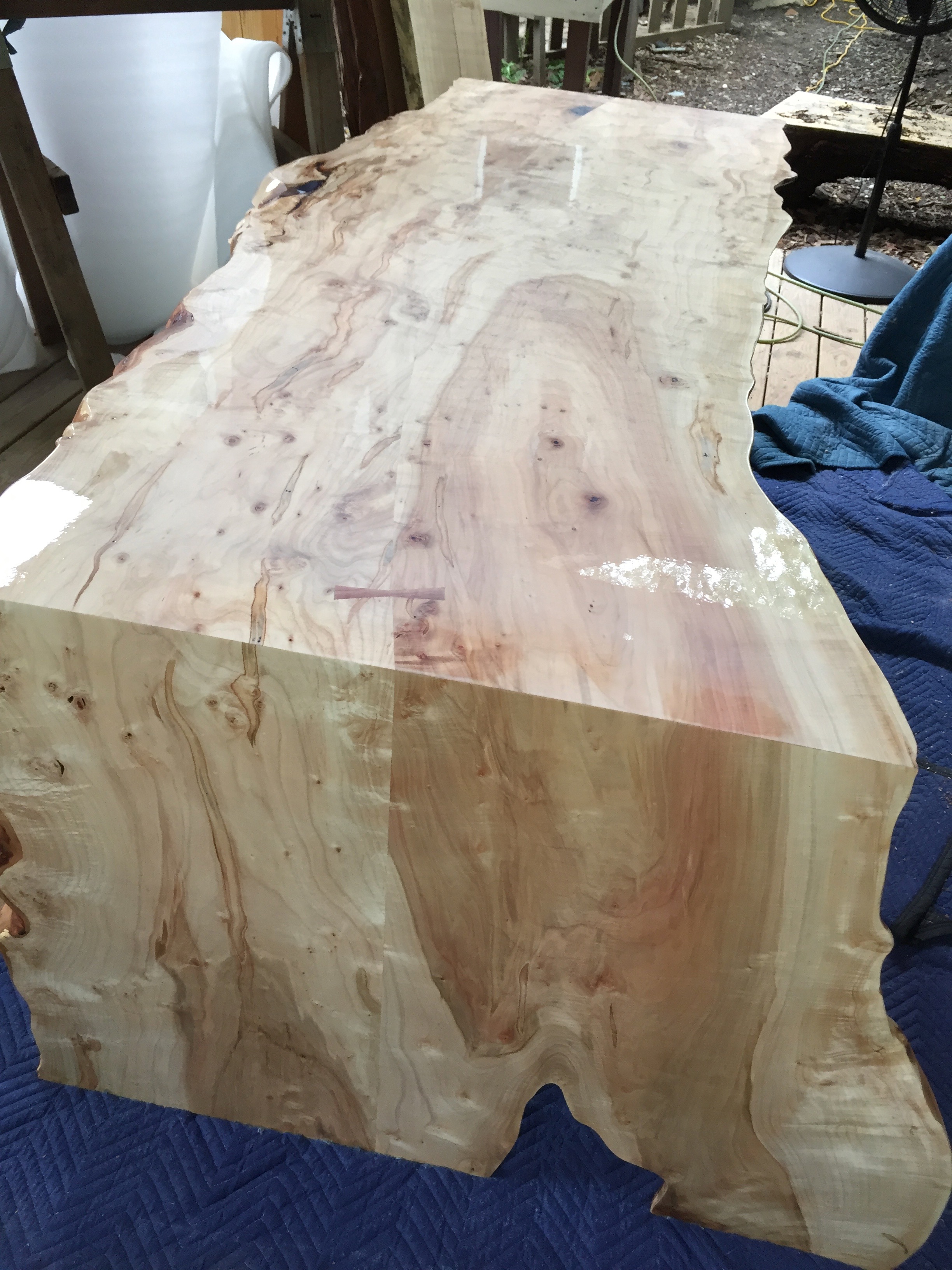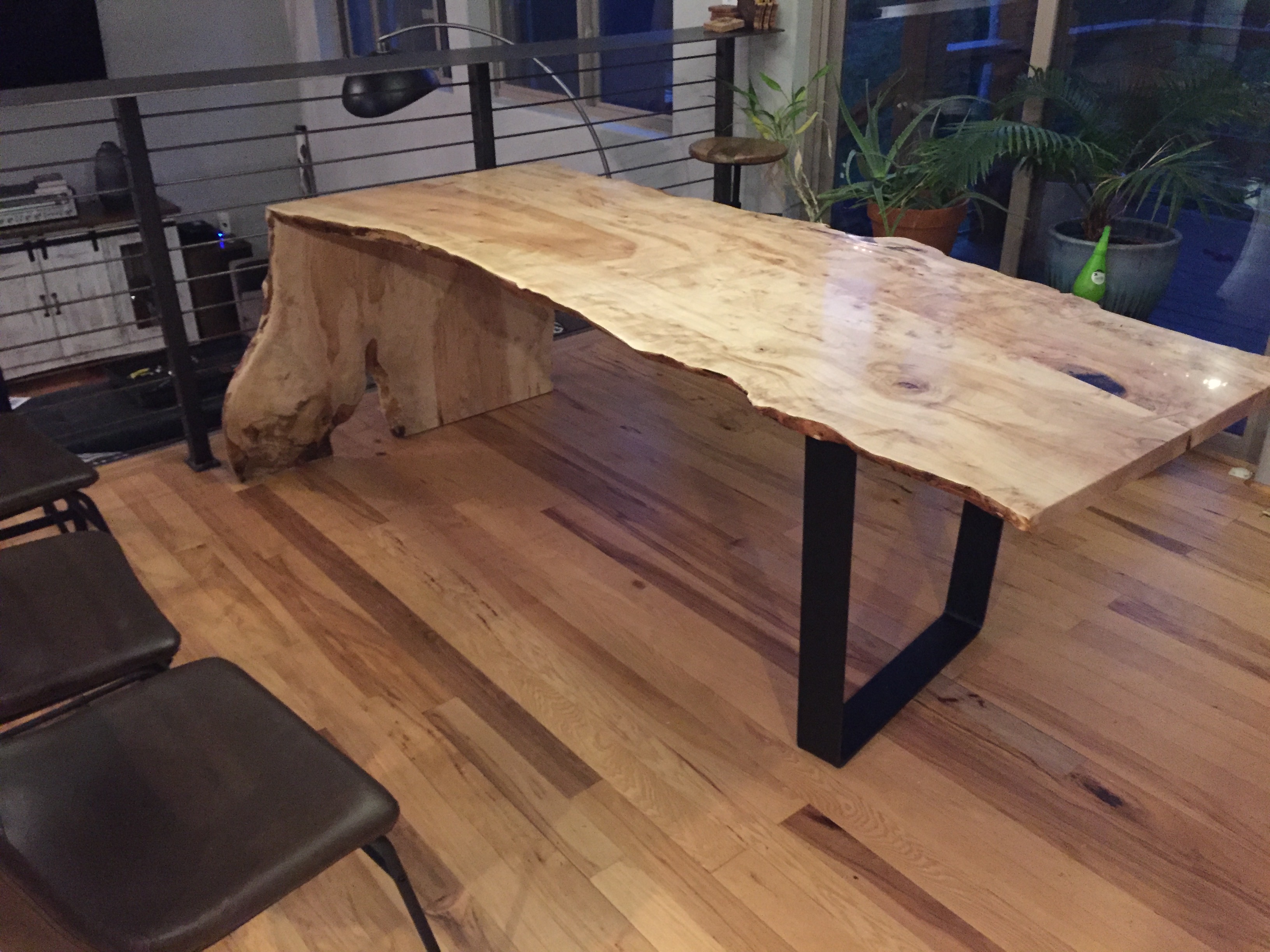 "I am still enjoying my beautiful piece, and your art. Oil regularly."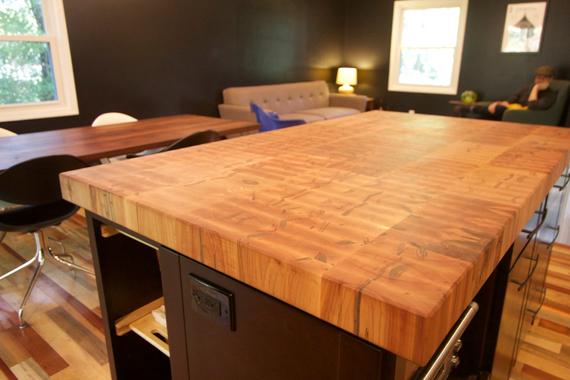 "I purchased a huge top for our kitchen remodel, about 40″ x 70″ and 3″ thick. Matt was really easy to work with and very down to earth. He was able to fit our tops construction into his schedule before he left on vacation; which was really great of him and we really appreciated.
It shipped extremely well protected and packaged. The care that was taken to get this to me in 100% perfect condition was really amazing.
The quality of craftsmanship, and the materials selection is outstanding. This thing is a work of art and gets comments from everyone who visits us.
I have used it almost everyday for the past two months since our kitchen was finished. It is my primary working surface for cutting/preparing food. It cleans up really easy, and is friendly on my knives. I treat it with the block oil that Matt makes and sells, which smells great and leaves the top looking beautiful as new.
I love it. Thank you Matt!"
-Matt Keys, Raleigh, NC
"WOW! Thank you for an incredible product. This oil has revived two very dry and well-used cutting boards that I have in my kitchen. They look incredible!!!! I also used this on an Ikea butcher block top for a kitchen island, and I have cannot believe it – the wood gleams like tiger-eye now! I LOVE this product and will be back for more. THANK YOU for a flawless transaction! :)"
-Anna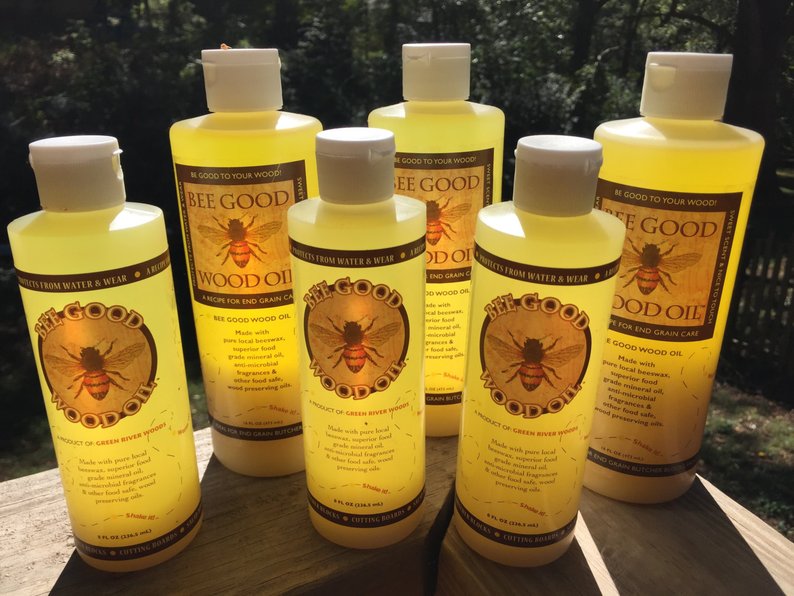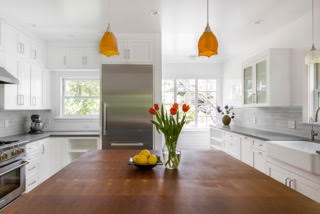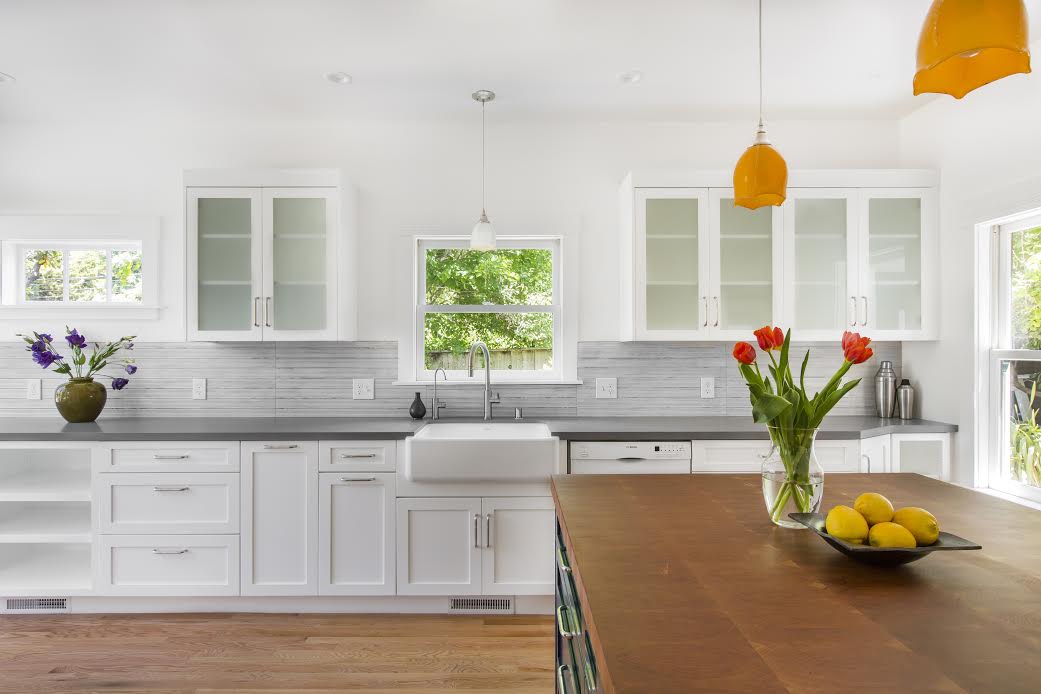 "Hi Matt,
I wanted to write to tell you how our kitchen turned out and how your island top is the centerpiece. We love it, Friends are stunned by its beauty. Even the people who did the floors – who know a lot about wood – were drawn to the gorgeousness of the wood and workmanship. It's physically and spiritually the center of our kitchen.
We use it for everything – especially as a warm place to gather around and eat and chop and talk. Every night, dishes done, i just have to sit down at it and soak it in.
Thank you and your team!
I'm attaching two images taken as the work was almost done and before we moved our stuff in and started messing it up.
Also, will you do a coffee table? We're still in recovery from the kitchen project but I'm starting to dream…"
-Carol, Berkeley, CA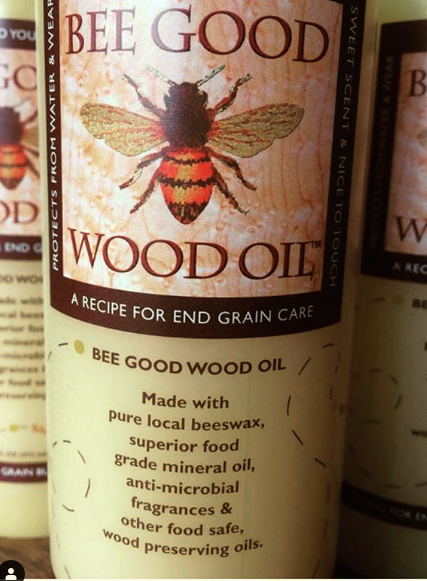 "This is the only oil I use in my kitchen. I use it on everything from wooden cutting boards to wooden spoons and it keeps them all in tip top shape. No funky odor, no chemical taste just good oil. One bottle goes a very long way, and this means a lot to a person who has an entire kitchen of butcher block wood. I won't use anything else on my wood!"
-Cristina
"Matt's boards are the schnizzle without the drizzle. Real end grain for
real work.
"I worked with Matt and he was great with communication and giving me something unique that fit within the guidelines I put out there. His work is beautiful and I would definitely use him again for future projects. Thank you Matt for enhancing our new bar area with your art and craftsmanship :)"
 - Marnie
 "Incredible result with masterful craftsmanship. Absolutely recommend doing business with them!"
-Aaron
"Fabulous hall table made by Matt. Communicated clearly and professionally throughout the process and we received an heirloom piece that exceeded our expectations!"
-Steve
"The cube Matt created for my husband was beyond all expectation in beauty and quality. Not only was his work flawless but he amused my curiosity and anxiousness by sending frequent updates and photos. He involved me every step of the way and I can't thank him enough for creating something unique that my husband and I both love and his friends are all jealous of."
-Emily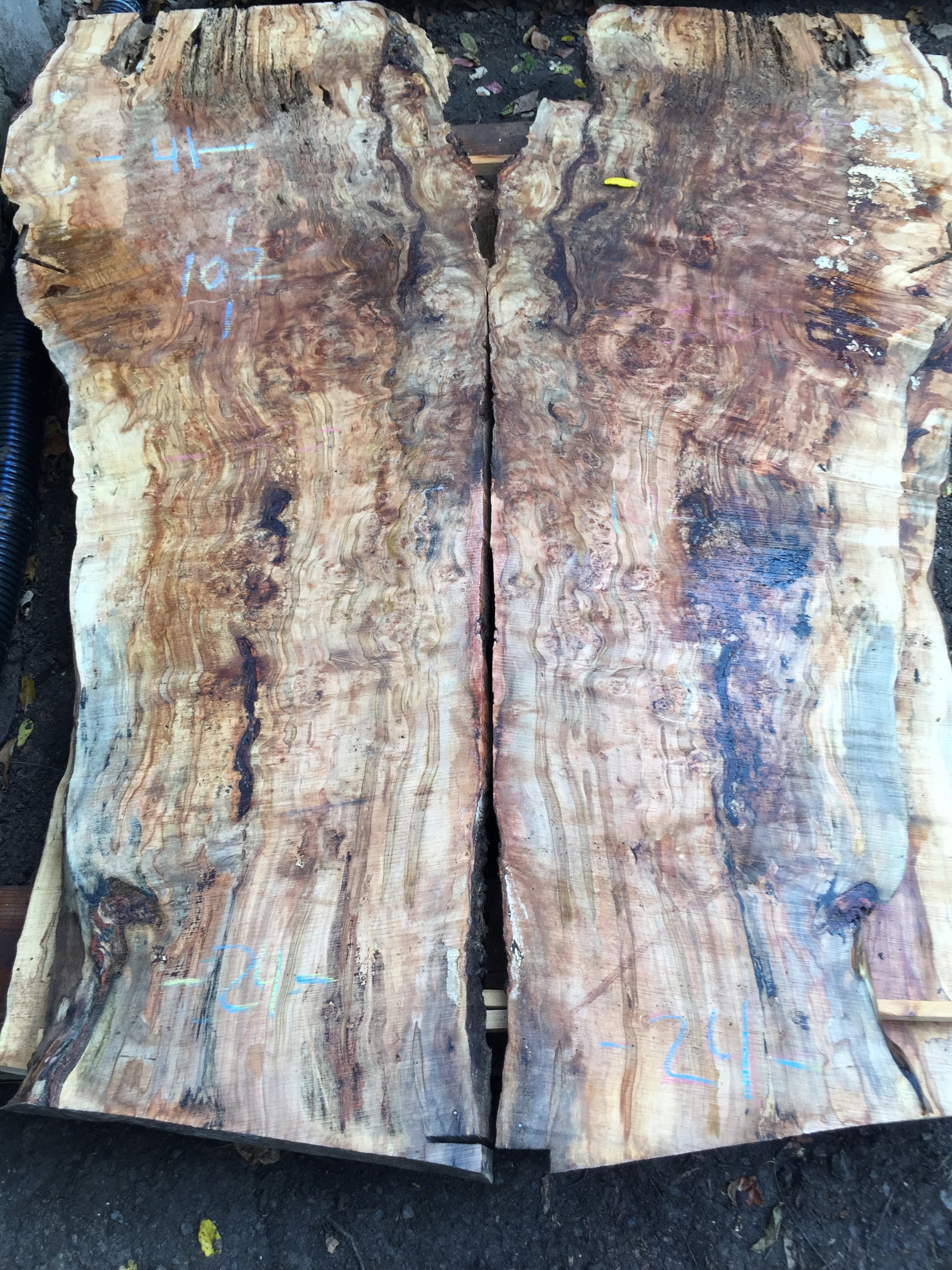 SLAB INVENTORY
See our large inventory of kiln-dried and responsibly air-dried slabs–all salvaged and milled locally–for unique custom furniture inspiration.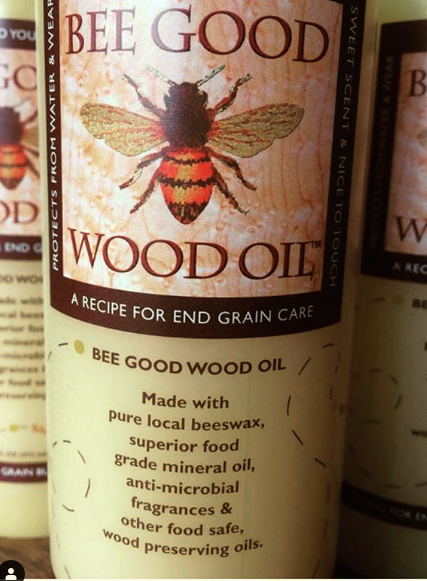 Bee Good Wood Oil
Bee Good Wood Oil® is our own personal recipe, developed over decades of experiment and experience building and finishing end grain butcher blocks to last for generations. Made in small batches by hand without compromise since 2008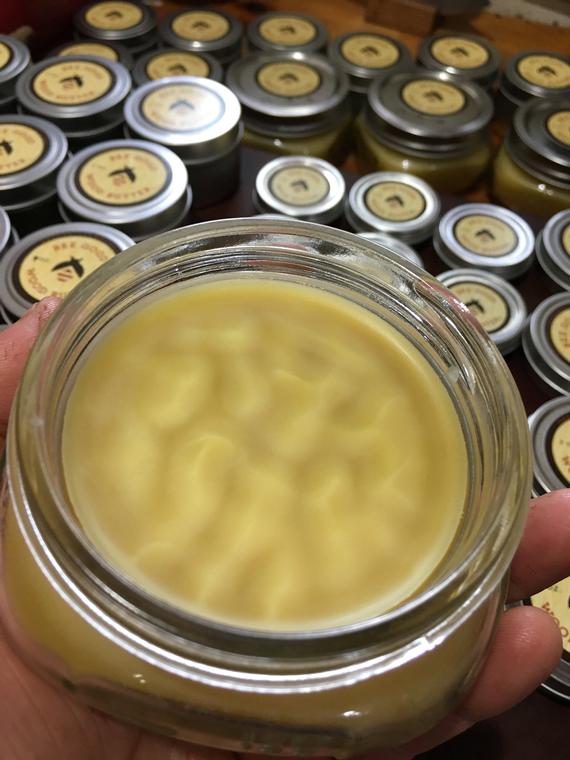 Bee Good Wood Butter
A penetrating oil/wax finish for any wood surface where a softer and more forgiving, durable food safe wax finish is desired, preserving natural wood feel.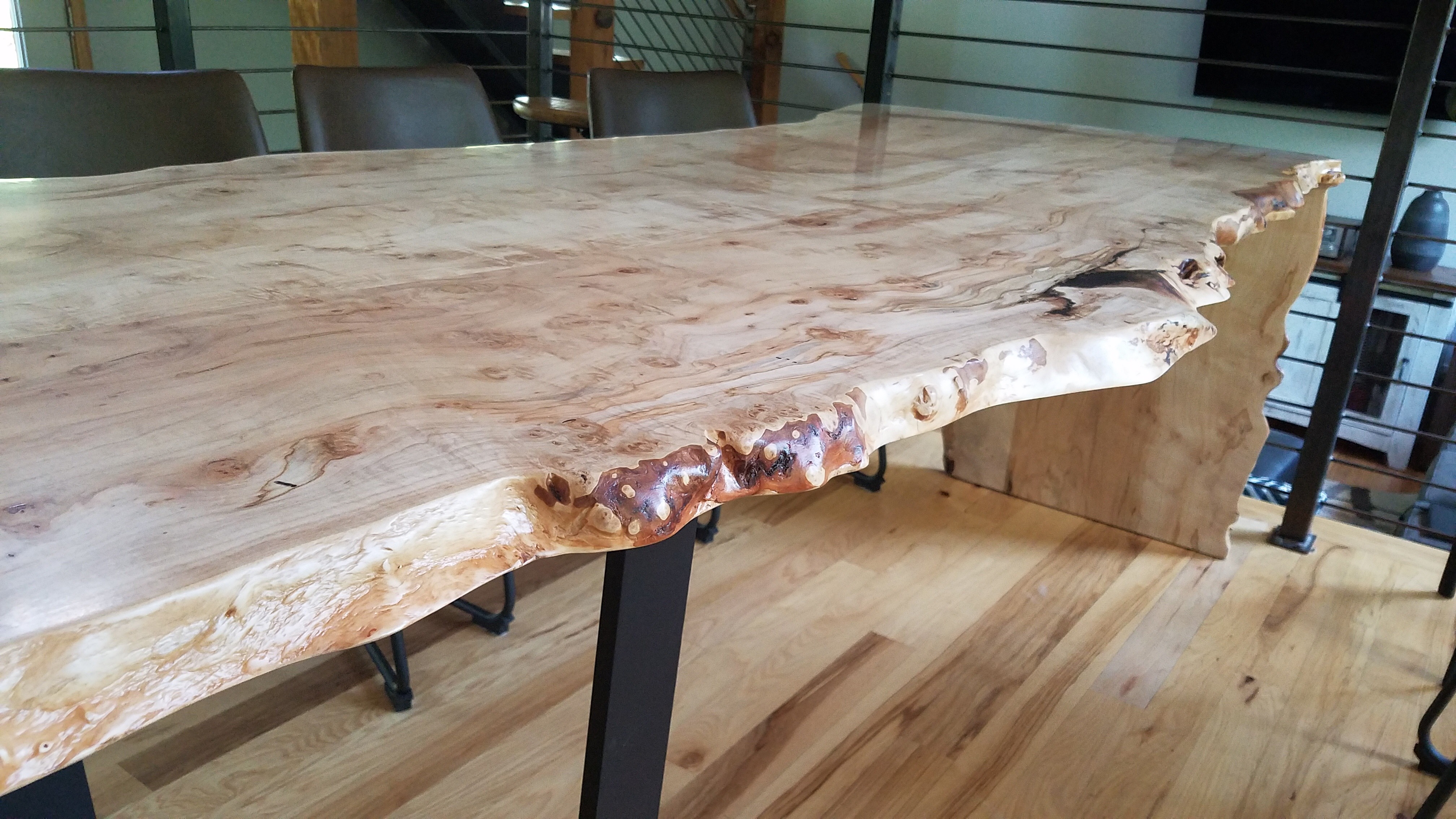 Green River Woods, Inc.
Matt Christie
17 Foundy St
Asheville, NC 28801