To make an appointment at our slab and lumber store in the River Arts District, please click here!
Custom orders are our main business. We'll work with you on designing your project and guiding your vision as closely as necessary. Sometimes this vision begins only with a favorite tree!

Some important things to consider when designing a custom furniture piece include function, space and aesthetic. What will this piece primarily be used for, where, and by whom? What space needs to be left open around it? What impression should it create?  What style, what thickness of material, what color tones, or species work well in the space? Nope, you don't need a designer. We can help with all of that.

Like Nick Offerman, we prefer not to stain and obscure wood grain that is already beautiful. If a more uniform grain is desired, there are species and cuts of wood that do that. Your imagination is welcomed, and we will guide it within the natural limits of wood movement, solid joinery, and various finish options. Our furniture is built to last for generations.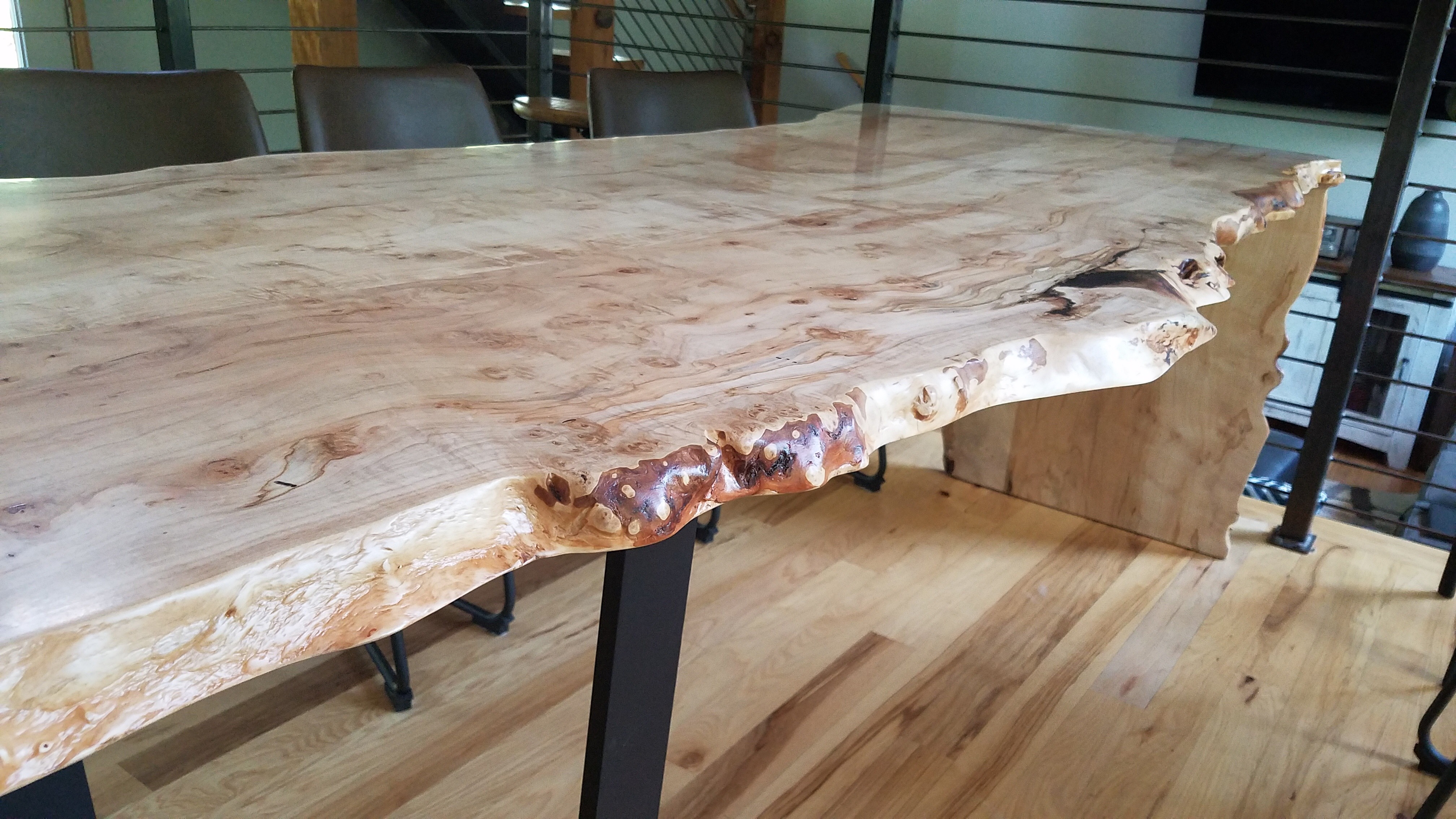 Green River Woods, Inc.
Matt Christie
17 Foundy St
Asheville, NC 28801